Home
Located in Morgantown, WV, Jason Trombley is an Acupuncture Physician & Licensed Massage Therapist.
Located just off the Westover exit across from the Exxon in Westover.
Hours:
Monday    10:00 AM – 8:00 PM
Tuesday 10:00 AM – 7:00 PM
Wednesday 10:00 AM – 8:00 PM
Thursday 10:00 AM – 7:00 PM
Friday 10:00 AM – 7:00 PM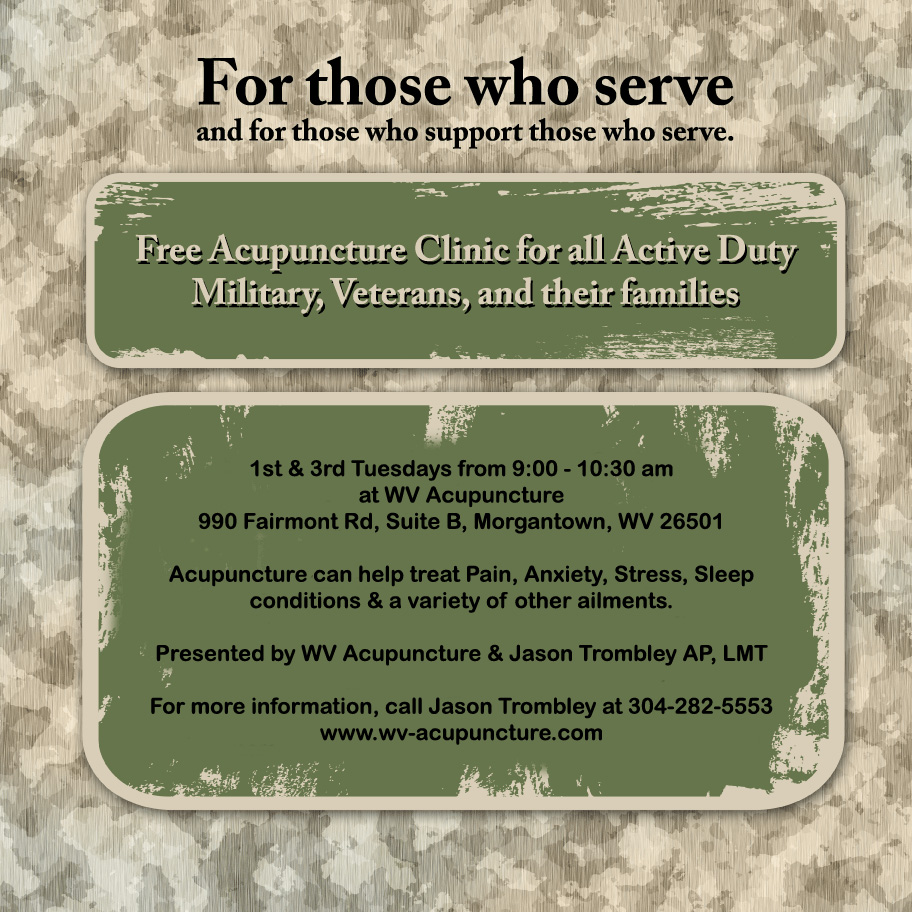 Give us a call at 304-282-5553
Acupuncture, Oriental Medicine, & Massage has proven to be effective in treating many conditions.
The World Health Organization (WHO) recognizes acupuncture as an effective treatment for over 40 conditions, including:
Musculo-Skeletal & Neurological Disorders:
Neck & back pain, arthritis, headaches, migraines, stroke, sciatica.
Asthma, high blood pressure, indigestion, constipation, ulcers, & diabetes.
Mental-Emotional Disorders:
Stress, anxiety, depression, & insomnia.
Colds, flus, & bronchitis.
Genito-Uniary & Reproductive:
Impotence, infertility, PMS, PID, PCOS, irregular period, & morning sickness.
Eyes, Ears, Nose, Throat:
Earaches, dizziness, sinus infection, sore throat, hay fever, & allergies.
Eczema & acne.